LIBRARY PACK—$99.00
The Library Pack is a must-have for your library! Get all of Dr. Anderson's best-selling books,
PLUS a FREE DVD.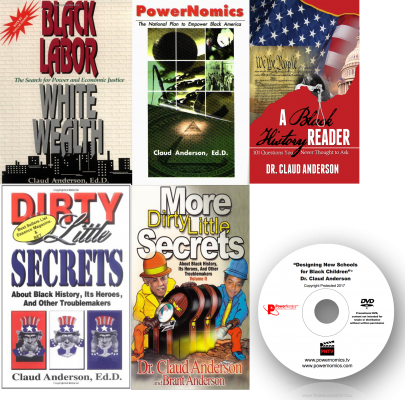 ---
POWERNOMICS T-Shirt (for a limited time)—$21.95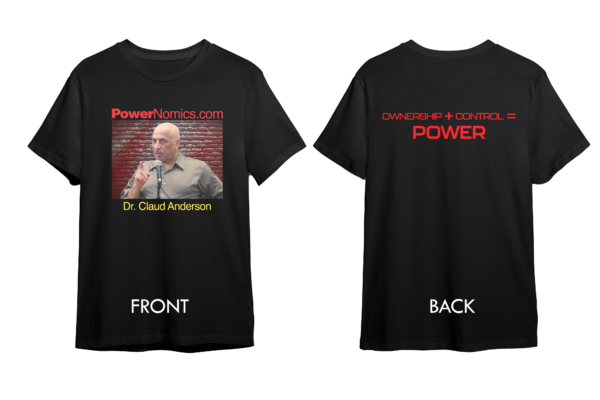 ---
Dr. Claud Anderson's book, 
PowerNomics®: The National Plan to Empower Black Americ
a
 is still #1 in Amazon's Best Seller category of
Urban and Regional Development. If you want to practice ECONOMIC DEVELOPMENT the best way, go to powernomics.com and order his Library Pack which
includes PowerNomics, his other 4 books plus a free T-shirt (for a limited time) on how schools should educate Black Children.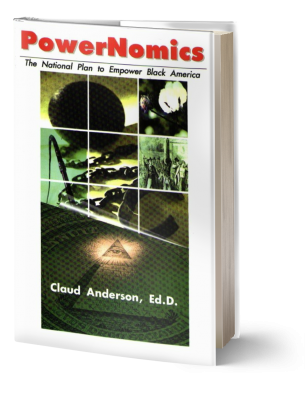 ---
SOLUTIONS PACK—$67.00
This 3-book Solutions Pack is jammed packed with inspiration,
education, and solutions for Black America by Dr. Claud Anderson.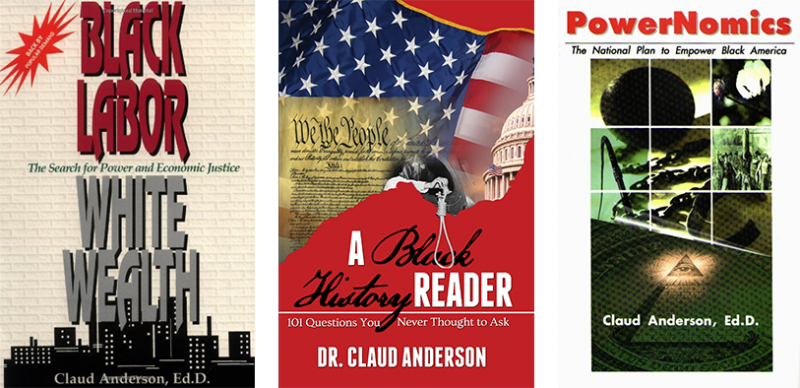 ---
DVD PACKS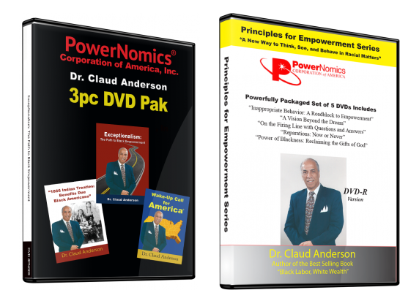 ---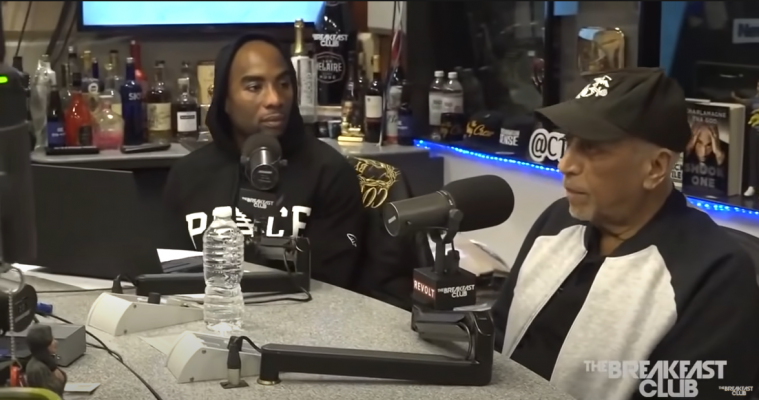 December 19, 2019
Dr. Anderson on The Breakfast Club Power 105.1 FM
October 15, 2020
Vicki Dillard Interviews LEGENDARY Dr. Claud Anderson About #reparationsnow Fmrly @Fly Nubian Queen
shipping
Please allow 3 to 5 business days for your order to be shipped.
UPS will email tracking number when your order ships from PowerNomics, Inc.
If you are not happy with your purchase, PowerNomics will accept returns for 30 days. The company will refund damaged items.
For international and orders over $300.00 please call our office
EXCLUSIVE PRODUCTS
PowerNomics Corporation of America, Inc. is the only authorized producer of Dr. Claud Anderson's products.
Hours of Operation
Monday-Friday
10:00AM – 5:00PM