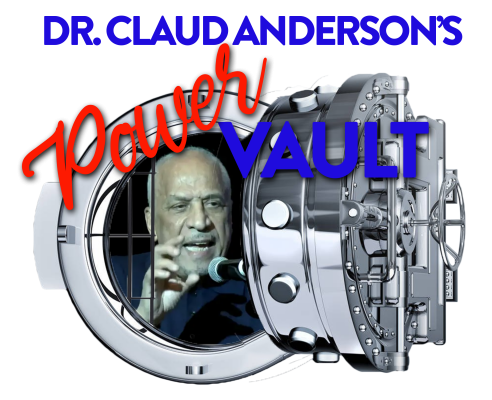 This PowerVault contains never-before-available lectures, presentations and media interviews by Dr. Claud Anderson over the 40-year span of his career as a Forensic Historian. As a Forensic Historian, he investigates the hidden details of how Blacks in America became an underclass, and from his experiences at the highest levels of politics, education, and entrepreneurship, crafts solutions to guide the race to self-sufficiency.
Join the PowerVault to hear his early work. Hear the historical facts and unknown relationships discovered in his work. Hear the early foundations of his powerful concept today of PowerNomics®.
Watch this $12.95/month subscription-based Vault at your leisure, beginning with 8 videos. A new video will be added each month. And, you can cancel at any time!
Also, check out Dr. Anderson's commentaries free on YouTube.